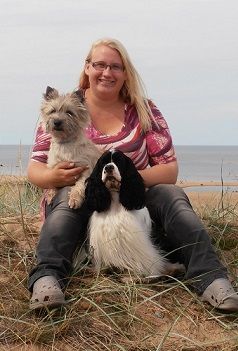 My name is Heidi. I`m 24 years old and I`m from Vantaa. At the moment I stady business logistics at Kymenlaakso University of Applied Sciences. I graduated in the spring of 2010 for Kennel entrepreneur from Central Ostrobothnia Rural Institute, Unit of Kannus. At the same time I graduated from the Upper secondary school.

At home I have four dogs, more and less my owned. I also have few dogs by breeding- terms agreement. All the dogs you can find more information on their own pages.

I got my kennelname Heckler`s on September 2009.



I`m
Member of Finnish Kennel Club
Member of Cairnterrierclub
Member of Americancockerspanielclub
Undersigned Finnish kennle club breeder's commitment.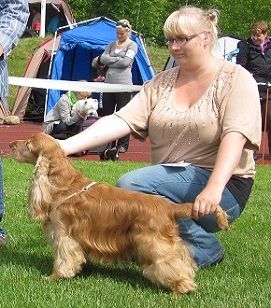 Before I move to Kannus I play 11 years Ringette. I`m for example C-juniors Finnish Champion 2006.

I show in Finland and abroad quite active. I also sohow other dogs sometimes. Many dogs are very important to me. Together has been perceived as gains than losses. Huge thanks to all dog owners for let me handled your dogs! I competed in Junior Handler at some level in about two years, but 2007 was the last year in, so I shall now focus only breed rings.