11.6. Kaarina, cairnterriereiden erikoisnäyttely
Heckler`s Remember The Name (om. Arto Nikumatti&Mika Kaikkonen) ERI2 SA VARA-SERTI
Heckler`s Royal Cash For All ERI1 SA PU1 BEST IN SHOW
Heckler`s Be Quick (om. Merja Pehkonen) ERI
Heckler`s Too Quick For Blond (om. Katariina Forsblom) EH
Heckler`s Your Cash Was Here (om.Pia&Vesa Tilli) ERI3 SA
Heckler`s More Than That (om. Elina Mauno) EH
Leavenworth Blonde Ambition EH
Leavenworth Sagittaire ERI2 SA
Kennel Heckler`s BEST IN SHOW KASVATTAJA!


BEST IN SHOW Heckler`s Royal Cash For All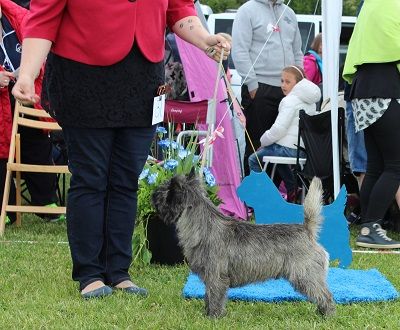 Heckler`s Remember The Name



Heckler`s Be Quick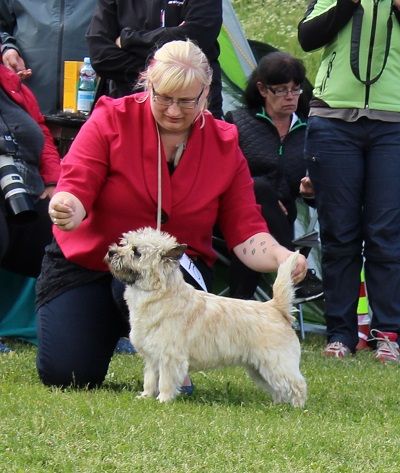 Heckler`s Too Quick For Blond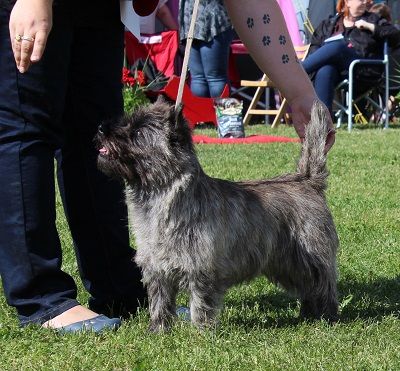 Heckler`s Your Cash Was Here



Heckler`s More Than That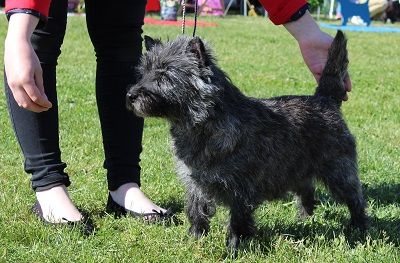 Leavenworth Sagittaire



Kennel Heckler`s


29.5. Joensuu
Heckler`s Your Cash Was Here (om.Pia&Vesa Tilli) ERI1 SA PN2 SERTI -> FI&EE&LT MVA
Leavenworth Blonde Abmition ERI1 SA PN3 ROP-VETERAANI
Benchmark My Fair Lady ERI4

28.5. Joensuu
Heckler`s Your Cash Was Here (om.Pia&Vesa Tilli) ERI1 SA PN4
Leavenworth Blonde Abmition ERI1 ROP-VETERAANI
Benchmark My Fair Lady ERI2 SA

15.5. Kotka
Heckler`s Too Blond To Be Fair 1 KP ROP-PENTU

8.5. Salo
Heckler`s Your Cash Was Here (om.Pia&Vesa Tilli) ERI4
Heckler`s It Was Written (om. Asta Keränen&Jani Olkkonen EH1


7.5. Loviisa Tuomari: Viveka Lahokoski
Benchmark My Fair Lady ERI1 SA PN1 SERTI VSP

2.4. Lahti Tuomari: Tanya Ahlman-Stockamari
Heckler`s Your Cash Was Here (om.Pia&Vesa Tilli) ERI1 SA PN2 SERTI CACIB
Heckler`s It Was Written (om. Asta Keränen&Jani Olkkonen ERI1 PU4 VARA-SERTI


30.1. Kaunas Tuomari Tino Pehar
Heckler`s Your Cash Was Here (om.Pia&Vesa Tilli) ERI2 PN2 VARA-CACIB
Heckler`s Royal Cash For All ERI1 PU1 SERTI -> LT MVA CACIB ROP


30.1. Kaunas
Heckler`s Your Cash Was Here (om.Pia&Vesa Tilli) ERI1 PN1 SERTI CACIB ROP
Heckler`s Royal Cash For All ERI2 PU2 VARA-CACIB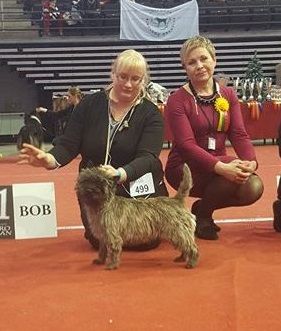 ROP Heckler`s Your Cash Was Here
Kuva: Jenni Hovisilta